Night Guard
A night guard is custom made and slips over upper or lower teeth and prevents the harmful effects of grinding during sleep. Grinding or clenching your teeth may result in chipping or wear of teeth and facial pain. Bruxism (grinding or clenching) may be due to stress, problems sleeping, an abnormal bite, and crooked or missing teeth.
Regular dental checkups are important to detect damage in the early stages. The treatment of bruxism may vary from finding ways to relax, reducing the high spots on one or more teeth, night guards, replacing missing teeth, etc.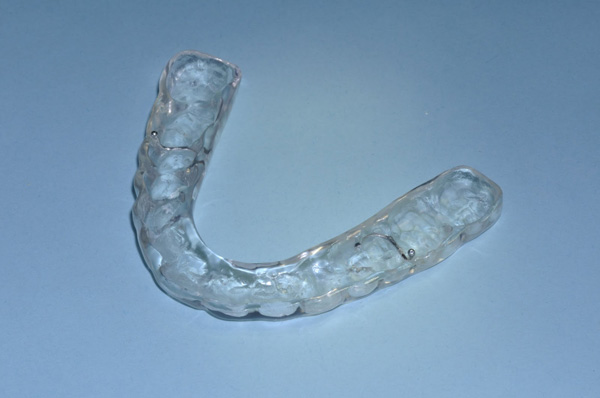 Call us today at
(724)-695-8447

for more information about Invisalign®

Let us help give you a beautiful smile you can be proud to show!