The Allegheny Smiles Team
Our Practice philosophy is to educate our patients about their dental health status and make them aware of the different treatment options available to them, so they can make informed decisions based on their individual needs.
Together we are dedicated to delivering customized dental care in a relaxed comfortable setting.
---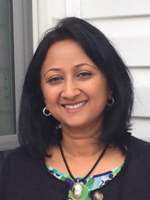 Dr. Sumana Gangadhar
DMD
Dr. Sumana Gangadhar graduated from the University of Pittsburgh School of Dental Medicine in June 1999. She has been practicing in and around the Pittsburgh area since graduation, and the past fourteen years primarily in Washington county. The years of patient care and hours of continuing education have taught her to deal proficiently with patients of all comfort levels and meet their needs.
Her favorite thing to do when she is not spending time with patients is enjoy the company of her husband of 18 years and two daughters.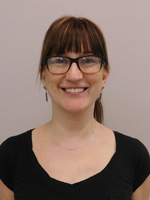 Rebecca Cassella
Registered Dental Hygienist
Becky is a 2000 graduate of West Liberty University Department of Dental Hygiene. Working in General Dentistry she has experienced all aspects of her field. She prides herself in compassion for patients and is an advocate for early education. When not practicing Dental Hygiene, she enjoys spending time with her son and daughter. Gardening and camping are also her favourite pass times.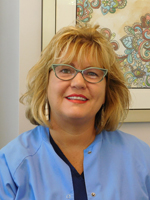 Stacy Morra
Registered Dental Assistant
Stacy is the friendly face at the front desk. It is important to her that each patient enjoys a feeling of ease, comfort and confidence. She will answer questions, plan appointments, resolve concerns and discuss treatment plans and cost. She finds it important to make people smile when entering and most importantly when leaving. She and her husband of 29 years have an amazing 25 year old son and they share in the love of volunteering through their community Fire Dept., Station 45. She also enjoys walking, reading and vacations at the beach.